Steve encourages young people to become lifelong readers
and motivate all readers to find and read what interests and inspires them.
Magic happens when anyone opens a book.
Fiction and nonfiction books come to life in Steve's show
using magic, puppets and humor.
When asked how to do a trick, Steve suggests,
"Go check out a book from the library."
Watch books about magic and many other subjects illustrated
in the program fly off the shelves at the library, school or home.
Libraries – This reading program has been a part of library
programming especially summer reading programs.
Steve adapts and creates a show to fit the annual theme.
2021 – Animals and Stories – Tails and Tales
Let's use magic to explore the amazing animals in MO
from ants to zebra swallowtails.
Did you know fish have tails? And so do a few butterflies.
Short, long or in between we like animal tails and tales.
Tails and Tales Sample Video
Schools have included our program during assemblies,
book fairs, parents' nights and motivational programs
prior to and after testing.
Families may need to get another bookshelf
or find space for more books and other reading materials
after our program.
Need a book reviewed? Ask Steve's popular puppet book reviewer
Goofy Gator to rate the page-turning quality of your selections.
This comical gator gathers fans of all ages when
he appears in shows.  
Read Steve's story about how to learn magic from a library.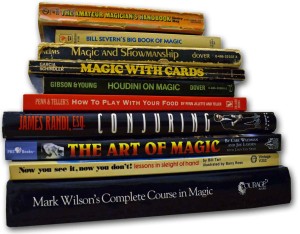 Add Your Library to the List
of the Libraries That Have Hosted
Catch the Magic. Read.
Mid-Continent Public Libraries
Barry-Lawrence Regional Library
St. Louis County Libraries
Springfield-Greene County Libraries
Christian County Library
Antioch Branch Library
Arnold Library
Blue Springs Library
Bridgeton Trails Library
Dadeville Library
Damascus, Arkansas
Kirkwood Library
Camdenton
Cassville Library
Climax Springs
Clinton, Arkansas
Conway, Arkansas
Fordyce, Arkansas
Independence Public Library
Liberty Public Library
Lone Jack Library
Macks Creek
Malvern, Arkansas
Marionville Branch Library
Nature Bridge Library
Neosho Library
Mt. Vernon, Arkansas
Oak Bend Library
Osage Beach
Parkville Library
Raytown Library
Samuel Sachs Library
Seneca Library
Sherid
Sikeston Library
Stoutland
Sunrise Beach
Vilonia, Arkansas
O'Fallon Library – IL
Fairview Heights Library – IL
Fayetteville Library – AR
And YOUR LIBRARY!